Whether it's a large scale waterproofing project to a small job that must get done, we apply the same quality, results driven attitude to get the job done.    We are especially focused on moisture-related problems which can create headaches for property owners and managers. They detract from a property's overall appearance and undermine its structural integrity, posing potentially serious safety threats to tenants.
Our waterproofing and restoration services are designed to eliminate those worries for our customers. We combine experience with state-of-the-art techniques and materials to fix damaged building façades and restore them to their original beauty and structural integrity.
No job is too small, our Washington, D.C. building restoration services include repairs to leaky windows, deteriorated concrete, cracked masonry — the little jobs — that many large waterproofing and restoration companies would rather avoid.  As well, we are uniquely qualified to tackle the larger, complicated and multi-faceted projects which streamlines the contracting process for our customers.
To serve our customers even better, CBSI works with property managers and others to determine the scope of the work and if necessary, ways to budget and schedule the work over several years.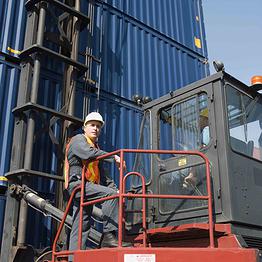 Masonry
Cutting & Pointing Failed Masonry Joints
Brick Repair / Replacement
Stone Repair / Replacement
Stone / Concrete Element Fabrication & Installation
New Masonry Installation
Masonry Repair
Custom Masonry
Concrete Repair
Garage Repairs
Balcony Repairs
Concrete Patching (Flat, Vertical, & Overhead)
Structural & Topping Slab Removal & Replacement
Shotcrete Installation
Epoxy Injection
Painting & Specialty Coatings
Waterproofing
Garage/Balcony Deck Coating Repairs & Installation
Below Grade Waterproofing Installation
High Performance Vertical Coating Installation
Sealant Removal & Replacement
Expansion Joint Repair & Installation
Window Restoration / Replacement
Historic Wood Window Repairs / Replication
Historic Steel Window Repairs / Replication
Glass Replacement
Additional Services
Property Turnover Rehabilitation Services & Construction
Painting
Preventative Maintenance
Building Envelope
Pressure Washing
Garage & Plaza Decks
Roofing
Inspection Services
Leak Inspections / Repairs
Leak Surveys & Capital Budgeting
Annual Window Cleaning
Annual Gutter Cleaning
Bird Deterrent Systems Installation
Hourly Leak Repairs
Surface Cleaning
Sandblasting
High Pressure Waterblasting
Dry Ice Power Blasting
Chemical Cleaning